From our fields the food for our goats, and from our goats, our great cheeses awarded at the World Cheese Awards. A fact that, together with perseverance, a vocation and a job well done, denote our philosophy and our way of being and doing.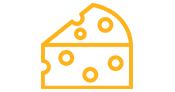 Organic
An unsurpassed nutritional and sensory quality.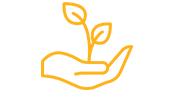 Natural
Delicious products that stand out for their aroma and taste.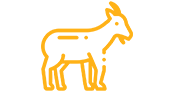 Sustainable
Products of our goats fed in our fields
Cal Quitèria
At Cal Quitèria, we strive to preserve tradition, and that' s why we are so deeply committed to the primary sector and cattle farming. The result is that it is we ourselves who close the production cycle of all our products
From the food we feed our goats, to the final product. And that's how, following our trajectory, we have earned various certificates of quality from IFS food, apart from receiving a number of international prizes and awards.
Furthermore, we declare ourselves to be lovers of authentic tastes… and you know that Catalan saying about "serving more bread than cheese"? Well, we are the type who serve more cheese than bread, always!
And you? Want to try some?